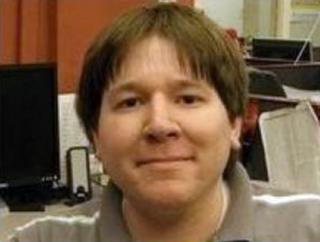 An American journalist has been found guilty of helping hacktivist group Anonymous deface the website of the Los Angeles Times.
Prosecutors said Matthew Keys, 28, provided the hackers a password to access systems belonging to Tribune Co, the newspaper's parent company.
Prosecutors said Keys used online chat channels to encourage the hacktivists.
Sentencing will take place in January, but he is not expected to receive the maximum possible sentence of 25 years.
A spokesman for the US Justice Department told Reuters the sentence would likely be less than five years.
Keys' lawyer said he planned to appeal the verdict.
Keys was charged with conspiracy to cause damage to a protected computer, transmission of malicious code, and attempted transmission of malicious code. He was found guilty on all three counts.
Court documents said the incidents took place in December 2010, shortly after Keys had lost his job at California-based TV station Fox 40 KTXL, also owned by Tribune Co.
Keys went on to work for Reuters as the agency's social media editor, but was let go after he was charged in 2012.
'Elect Chippy 1337'
Prosecutors said Keys' actions were "anonymous revenge".
Under the online pseudonym AESCracked, Keys was said to have shared log-in details for the LA Times' content management system - CMS - the software used to enter content, such as articles or pictures, to be published on the newspaper's website.
With this information, an unidentified Anonymous member using the name "sharpie" is said to have edited a story on the LA Times site.
A headline was altered to read: "Pressure builds in House to elect CHIPPY 1337".
Within the article, the opening paragraph was also changed to include the phrase "reluctant House Democrats told to SUCK IT UP".
The defacement was "live" on the LA Times site for about an hour, the defence said.